Clark Quay - Boat Quay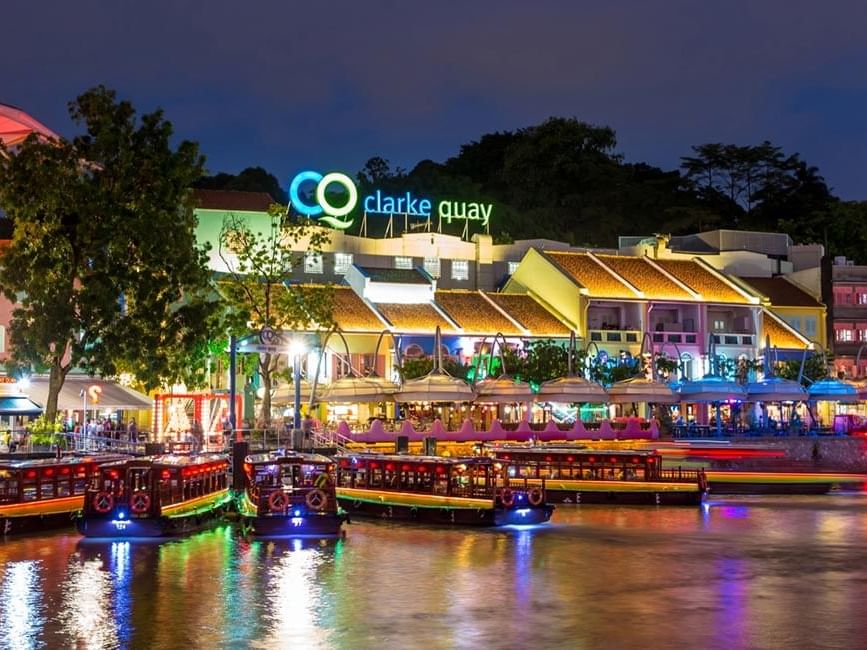 Sited along the banks of Singapore River, Clarke Quay, most lively nightlife spots in Singapore offers a great mix of high-end and alfresco dining restaurants, alongside plentiful lively bars, pubs and clubs. Adventure seekers can lookout for some adrenaline-charged rides within the vibrant city with the G MAX Reverse Bungy and Extreme Swing.
One of the three distinctive quays that make up the Singapore River sector, Boat Quay offers a vibrant yet relax atmosphere. With its close proximity to the Central Business District, it is the ideal place for many professionals and expatriates to "chill-out" after work. Visitors will be spoilt for choice with a lively collection of bars, cafes and al fresco restaurants.
Distance: 4.5km away, 15 min drive
3 River Valley Road 179024 Singapore Singapore
Monday10:00 - 22:00
Tuesday10:00 - 22:00
Wednesday10:00 - 22:00
Thursday10:00 - 22:00
Friday10:00 - 22:00
Saturday10:00 - 22:00
Sunday10:00 - 22:00