Gardens by the Bay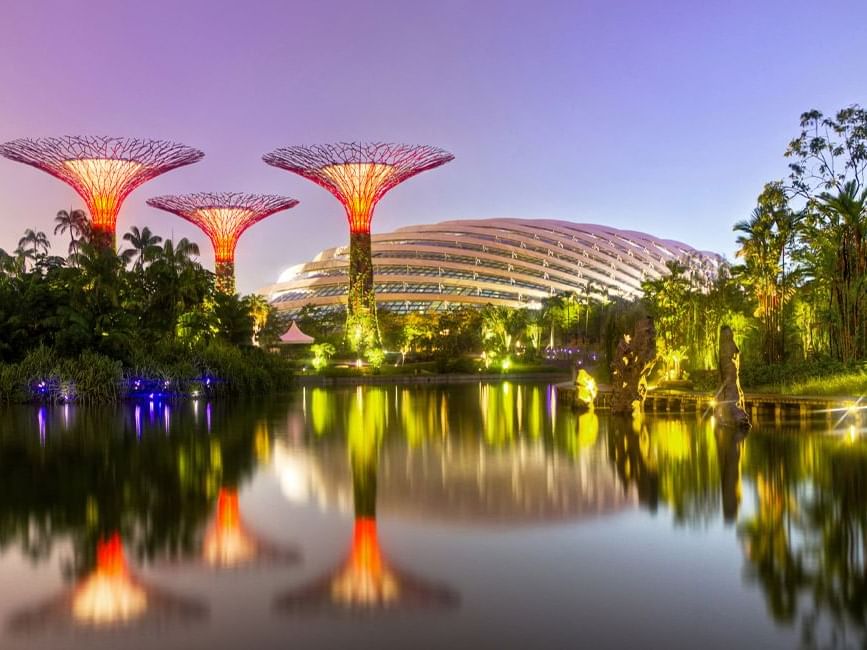 One of Singapore's most beautiful landscapes, the multi-award winning Gardens by the Bay spreads across 101 hectares of reclaimed land in central Singapore, offering visitors a vibrant horticultural oasis of lush greenery and floral displays. It is divided into three sections namely Bay Central Garden, Bay East Garden and Bay South Garden being the largest among the three gardens.
Within this part of the garden, there are 12 iconic tree-like vertical gardens known as the Supertrees, with the tallest one measuring up to 16 storeys tall. Two of these Supertrees are connected with a 128-metre long suspended walkway, offering visitors a panoramic aerial view of the Gardens and the Marina Bay vicinity.
Other attractions include two conservatories, Flower Dome and Cloud Forest, and Dragonfly and Kingfisher Lakes.
Distance: 8.4km away, 20 min drive
18 Marina Gardens Drive 018953 Singapore Singapore