Durian Fiesta 2020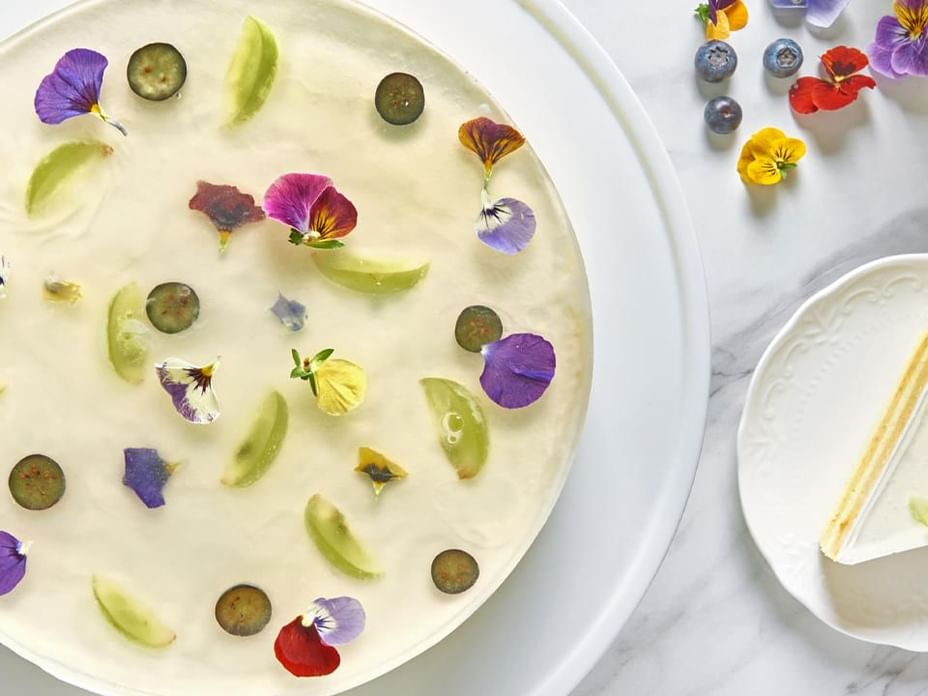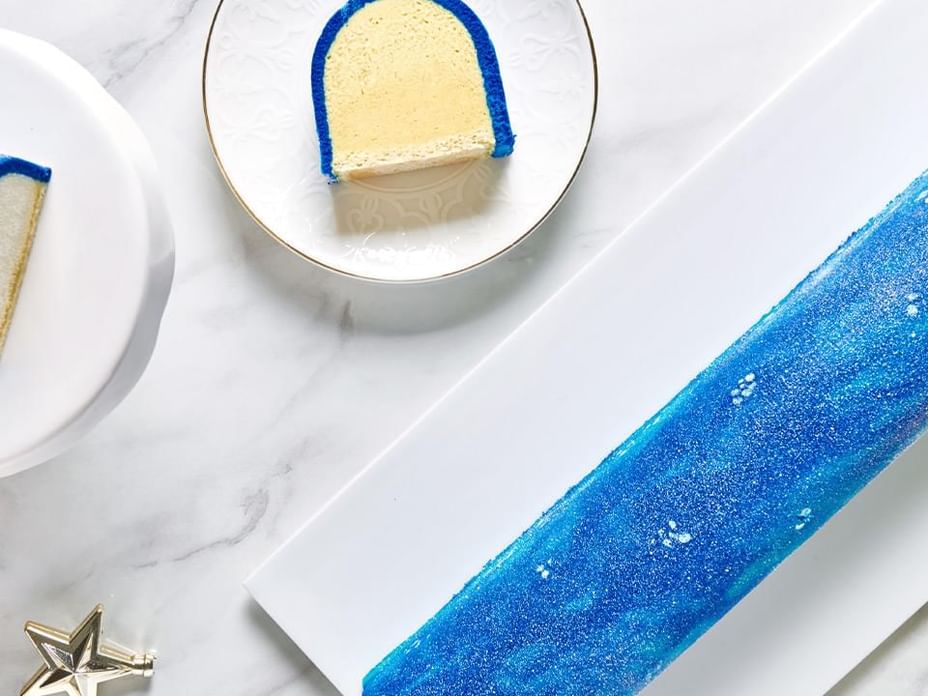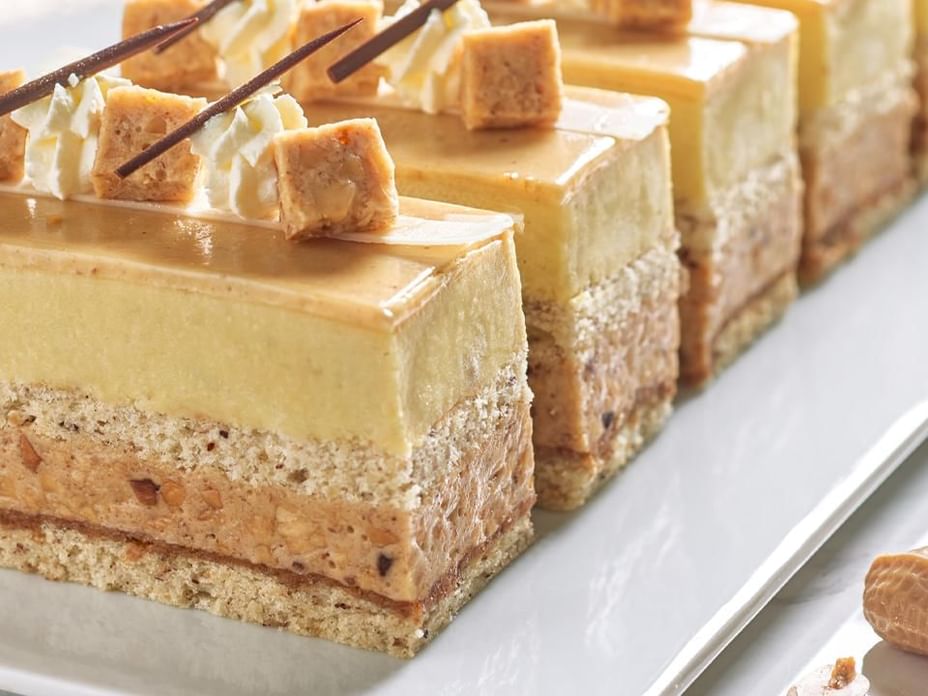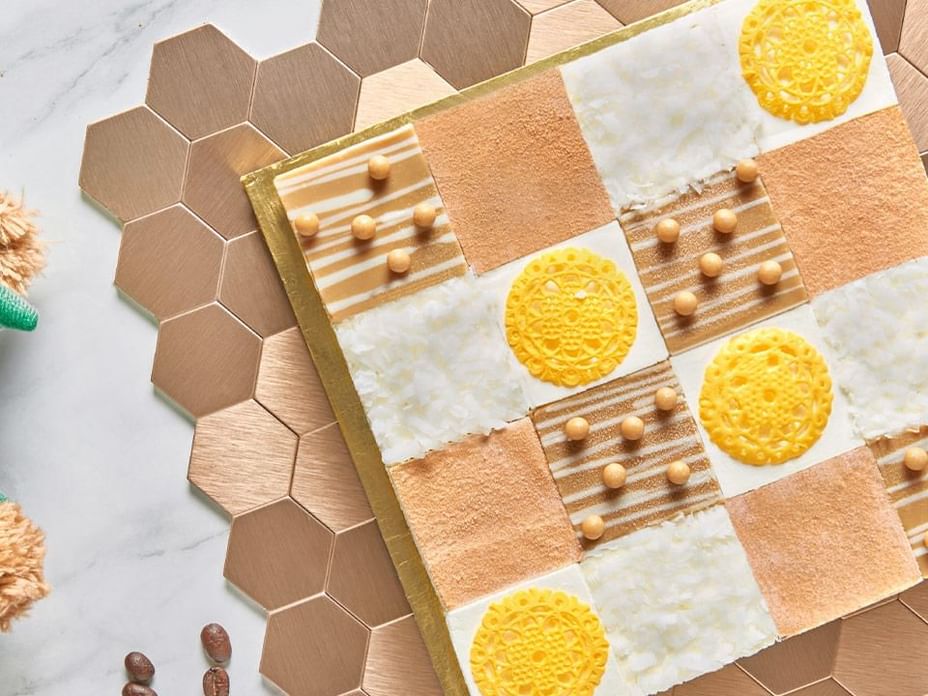 From 14 March to 26 July 2020, excite your palate with bold combinations and familiar favourites for this year's Durian Fiesta! 
Durian enthusiasts can look forward to seven new handcrafted confections amongst some of our signature favourites and popular delights including the D24 Mousse Cake, D24 Puff, D24 Crêpe, and Ice Cream Tubs. Since its inaugural launch in 1983, the hotel has endeavoured to bring forth new creations that are inspired by the hotel's illustrious past, a nod to current trends and anticipation for an exciting future.
Fancy to try an assortment of our durian items? Specially introduced this year is the Durian Trio that comprises sampler size of the signature D24 Mousse Cake, D24 Galaxy Ice Cream Roll and D24 Puff (2pcs) and Durian Quintet that offers an additional D24 Nutty Delight and D24 Coffee Square. Available exclusively for dine-in at Min Jiang, Coffee Lounge and L'Espresso only.
In view of the tighter measures implemented by the Singapore Government to reduce the risk of further local transmission, please be informed that dine-in items will be temporarily suspended till 4 May 2020. We sincerely apologise for any inconvenience caused.
Our popular 'Mao Shan Wang' Mousse Cake and 'Mao Shan Wang' Power Puff will only be available from 2 May onwards.
The offer includes:
CARD PRIVILEGES
For takeaway durian pastries at The Deli from 14 March to 26 July (excluding ice cream tubs and 'Mao Shan Wang' products):
Goodwood Park Hotel Gourmet Cardmembers enjoy a preferential 20% discount
Citi, DBS/POSB, OCBC and UOB Credit & Debit Cardmembers enjoy 15% discount

HOW TO PRE-ORDER
Click here to view our Durian Fiesta 2020 Brochure.
Kindly allow 5 days from date of order for collection at The Deli. Last pre-order must be placed by 21 July 2020, 12 noon. 
Free delivery to 1 location for orders $140 and above, otherwise a $10 delivery fee per location will apply. Valid for islandwide delivery except Jurong Island.

CORPORATE ORDER PRIVILEGES
For enquiries, please email to: festive@goodwoodparkhotel.com.
Highlights
D24 Summer Dream; D24榴梿夏之梦
$72 nett per cake (1 kg) / $12 nett per slice
Tantalise your palate with this gorgeous masterpiece that features an alluring medley of grapes, blueberries, and edible flowers studded within glossy jelly that crowns layers of fresh durian pulp and sponge cake.
D24 Party Squares; D24榴梿派对格
$80 nett per cake (1 kg)
This D24 Party Squares boasts four popular flavours from the recent decade in 16 bite-sized cubes. Making their comeback are velvety D24 Cream Cheese, D24 Pandan Coconut, D24 Coffee and D24 Chocolate Marquise, all set to satiate the cravings of all durian lovers.
D24 Nutty Delight; D24榴梿花生蛋糕
$20 nett per piece
Up the indulgent ante with our all-new D24 Nutty Delight that highlights a scrumptious layer of creamy D24 durian mousse and liberal spread of crunchy peanut butter marshmallow.
D24 Galaxy Ice Cream Roll; D24榴梿星系卷
$62 nett whole roll / $15 nett per piece
This year's stellar creation brings forth a striking illustration of the galaxy on a layer of sponge, which envelops delightfully smooth house-churned D24 durian ice cream, melting the hearts of all durian connoisseurs.
Terms and conditions
All takeaway prices stated are inclusive of prevailing government tax, unless otherwise stated. Dine-in prices stated are subject to 10% service charge and prevailing government taxes. Not valid in conjunction with other discounts, promotions or vouchers. Some menu items may contain or have come in contact with allergens. Guests may check with our staff for assistance. The management reserves the right to make any changes without prior notice.