Weekend Supper Bento Specials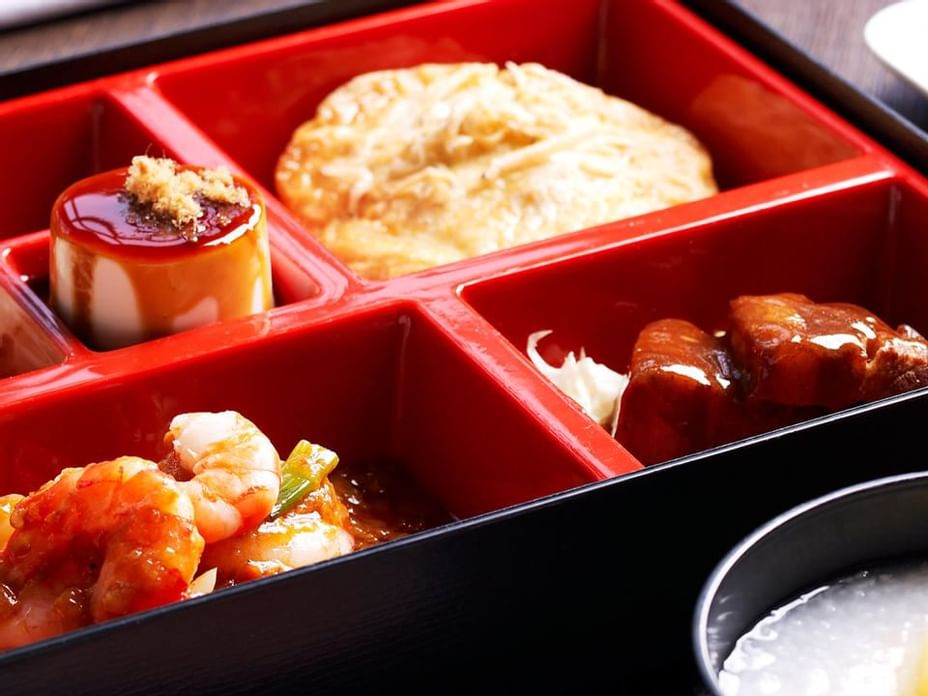 Commemorate Goodwood Park Hotel's 120-year legacy with a nostalgic walk down memory lane at Coffee Lounge. Since its opening in 1977, Coffee Lounge has been a favoured haunt for many gourmands and was a familiar spot for supper lovers who enjoyed the signature Taiwan Porridge that was introduced in 1984. 
This March, travel back in time and relive those fond supper memories as the restaurant extends its hours till midnight and serves the well-loved Taiwan Porridge Supper Bento Set on Fridays and Saturdays from 6 March to 25 April 2020, 10pm to 12 midnight.
Usually available for lunch only, each Taiwan Porridge Supper Bento Set is attractively presented in a bento box and features a curated selection of five of the most popular dishes from the main Taiwan Porridge A La Carte Menu. 
Taiwan Porridge Supper Bento Set at $28 per set
Inclusive of free flow Chinese tea as well as rice and sweet potato porridge
Supper: 10pm to 12 midnight (last order at 11.30pm)
Only valid for dine-in on Fridays and Saturdays, excluding eve of/ and public holiday